Every pet has their own special needs. Understanding the importance of each and every individual pet, I want to make you feel reassured that I'll do my absolute best and care for your pet as if its mine. No matter what personality or size of your beloved pet, I can always guarantee a friendly, patient and relaxed environment. My priority is making sure your little-est family member and you are happy. 

I offer a Clean & Safe Environement, Highest Quality Shampoo's & Conditioners and Grooming products. 

Call or text me today to set up an appointment, and I look forward to getting to know you and your pet.

My name is Cindy Capra Woerpel and come to you with over 25 years of professional experience from Professional Dog handler, Dog trainer, Breeder and

to grooming.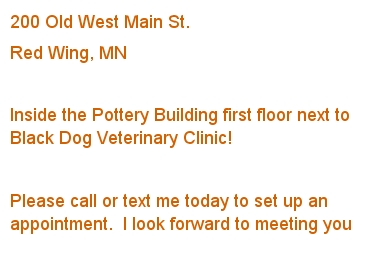 Dog wash and deshedding:

Labs $40

German Shepherds $50

Golden Retrievers $50

Small dogs $25 - $30

XL dogs - prices vary

Grooming:

Medium dogs $40

Golden Doodles $45 and up

Shihtzu $40

Bischon $40

For more pricing questions please call.

All washes include:

Blueberry Facial, nail trim, ear cleaning, foot pad shaving and deshedding

Please note none of my dogs are crate dried for their safety, they get one on one attention throughout the entire groom.

For special needs dogs that can't get up on tables I can also accommodate.

I like to think of my new furry customers as "One of a Kind" my pricing may reflect that upon check out. Here is a general pricing list.